Apart from designing and operating the brand, we are passionate about outdoor sports, like camping, hiking, cycling, running, and various activities related to mountains.
Starting in 2018, the greenroom team began to to focus on the field of URBAN/OUTDOOR.
WALDEN series, which has been the theme of our research and development for nearly two years.
SACOCHE: [sakɔ∫] is the appellation for small bags in French. It is a work in the fields of greenroom, cross-border leather crafts and URBAN/OUTDOOR.
▍As the balloon rises into the sky, it is as light and thin as paper, weighing only 1.5 iPhones.
Use Italian BUTTERO vegetable tanned cowhide, all hand-stitched, with special water-repellent coating.
Magnetic wide-angle large opening, straight catalog storage system.
One-piece two-way pressure relief belt, comfortable to fit any surface of clothing.
Exclusively researched and developed strap adjustment system to easily adjust the comfortable carrying length.
Modular structure design, taking sustainable use as consideration.
▍Extremely lightweight, travel across the city and the outdoors, easy to match a variety of styles.
▍The origin of the naming of the WALDEN series
Walden, originally the name of a lake.
Derived from the famous work of American writer Henry David Thoreau: Lakeside Random Notes "Walden; or, Life in the woods". Thoreau described in his book how he started a dialogue with nature and himself with limited resources. He spent more than two years in seclusion on the shore of Walden Lake, including building a small wooden house by himself.
Some of the discussion of life in the book has many similarities with the value and spirit we think about. Therefore, the Walden Lake "WALDEN", which is closely connected with the author in the book, is named for this series of products. Implements his beliefs, and bravely lives out the spirit he insists on.
『A man is rich in proportion to the number of things he can afford to let alone.』
It is a sentence in this book that affects us deeply.
『How to maximize the experience through the lightening of material and mind? 』
It is the goal we want to work hard to achieve.
▍Not perfect, but precise.
One thread and two needles, we can make a difference.
When you look at WALDEN, it is precise and meticulous. At first glance, it looks like it was made by a repetitive machine, but when you look closely, you can still find details that the machine cannot complete.
WALDEN seems to take the intervention of the hand away, but it can also make people feel the traces of creation. There is a delicate balance between handwork and machinery, and that balance affects the appearance of the work.
Using modern design and construction methods, but appropriately retaining the natural beauty of leather.
Precise hand stitching, followed by details that are not deliberately over-modified, and the original essence of the leather is appropriately preserved.
According to different personal usage habits, unique colors can be created.
▍CLOVE – HITCH strap system:
There is no heavy hardware of traditional leather bags.
In the entire development process, the most time-consuming part is the CLOVE-HITCH adjustment mechanism.
And it is also the key to the weight of WALDEN so light.
The CLOVE-HITCH adjustment system finally embodied on the WALDEN is the best state we have measured: small in size, light in weight, and fast.
▍Magnetic wide-angle large opening
The items in the bag can be placed upright, like a neatly arranged bookshelf catalog.
There are five storage areas in the Walden, and each has a suitable configuration and application according to the habits of taking items.
The wide-angle opening allows you to see all the items in the bag after opening. Mobile phones, power banks, earphones, wallets, masks, cosmetic items, shopping bags, card holders, etc.
WALDEN uses specially selected Italian Buttero vegetable tanned cowhide, so the structure is very solid, and the bag body will not be too soft and collapse. You don't have to look for things anymore, and the items won't fall apart. They are in order and clear at a glance. The thick edges of the front and back quick-access bags can be hung with equipment with a back clip, such as: folding knife, tape measure, mobile phone external lens, etc.
No longer can't find anything, bring it more concisely and more efficiently.
▍WALDEN Size Specifications
WALDEN: 275 x 225 x 80 mm
Suitable for general personal items: mobile phones, wallets, card holders, power banks, earphones, glasses, foldable shopping bags, environmentally friendly tableware, keys, etc.
WALDEN PRO: 330 x 270 x 80 mm
Suitable for users who need to carry ipads, books, notebooks, or who are accustomed to long clips. The iPad Pro can be put down up to 12.9 inches.
▍WALDEN vs. WALDEN PRO storage size comparison
▍One piece decompression strap
Protect your shoulders and be considerate of your beloved clothing.
In order to satisfy the feeling and comfort of carrying on various fabrics, we have made great innovations on the part of the decompression strap on the WALDEN.
Using an integral piece of thinned cowhide, after precise folding position calculation, using the technique of folding and pressing, a new type of decompression harness is created, from the surface to the edge,
At every angle, the leather surface is 100% soft and comfortable. Even if the bag is full of items, there is no discomfort of pressing the shoulders. From rough to delicate, cross-border a variety of wear and use occasions, no matter what kind of clothing material, there is no concern about scratches or pilling.
Although this kind of construction method and the use of materials have caused the cost to soar and the yield rate is reduced, but returning to the original intention of taking sustainable use as the consideration, we still chose this production method.
▍100% Handmade by the craftsman
One thread, two needles,
37 components,
56 processes,
184 suture holes,
Each WALDEN took an average of 17 hours to complete.
『 Every suture is all hand-stitched! ? 』Customers who haven't seen our production with their own eyes often have such amazement.
At first glance, it looks like it was made by a repetitive machine, but when you hold it in your hand and look closely, you can still see details that the machine cannot complete. It is made purely by hand to complete the unique triangle structure that ordinary sewing machines can't make. It is wear-resistant and impact-resistant.
From the moment you choose to trust us, we hope to be your lifetime partner.
▍Italy Buttero vegetable tanned cowhide, special coating on the surface, water repellent and stain resistant
It is the top leather material certified by leather craftsmen from all walks of life in the world.
Produced by Conceria Walpier, one of the Italian Tuscany Vegetable Tanning Association, it is the most popular leather series in medium-hard vegetable tanning. The oil is plump and plump, and the surface is treated with thin wax to give off a low-key and elegant natural leather luster.
▍Modular structure design, taking sustainable use as consideration
Customizing a great work is better than ten consumer trends that fade away after the trend.
Good leather products can last a lifetime, and the more they are used, the more beautiful they are.
In the past 9 years, greenroom has not only designed and produced products, but has been affirmed for its design and craftsmanship. It has also often encountered customers bringing bags of other brands to us for repairs, including bags of well-known brands, and common damage problems in general bags. There are three situations:
The brand counter stated that it could not be processed, the waiting time for sending it back to the original factory is far away, and there is no guarantee that it can be repaired, and the repair cost is also very amazing.
Using a one-time processing structure, if the damaged place is forcibly dismantled, it will be damaged to other parts of the bag body, causing the dilemma of irreversibility.
The specifications of the parts are too special, and there is no substitute item for replacement.
We understand your concerns, so Walden provides a two-year warranty and a lifetime warranty.
Adopting a fully modular design, all 37 parts, each part can be disassembled and replaced independently without destroying the other whole, and the parts can be supplied for a long time without the problem of material interruption.
Every detail of the effort is to hope that the product can become a long-term partner in your life.
▍WALDEN plug-in system
A single equipment for multiple purposes is an important concept of the lightweight philosophy.
WALDEN provides a series of systematic external accessories, which can be freely combined with each other, increasing the possibility and flexibility of storage, and developing a set of carrying methods that are most suitable for you.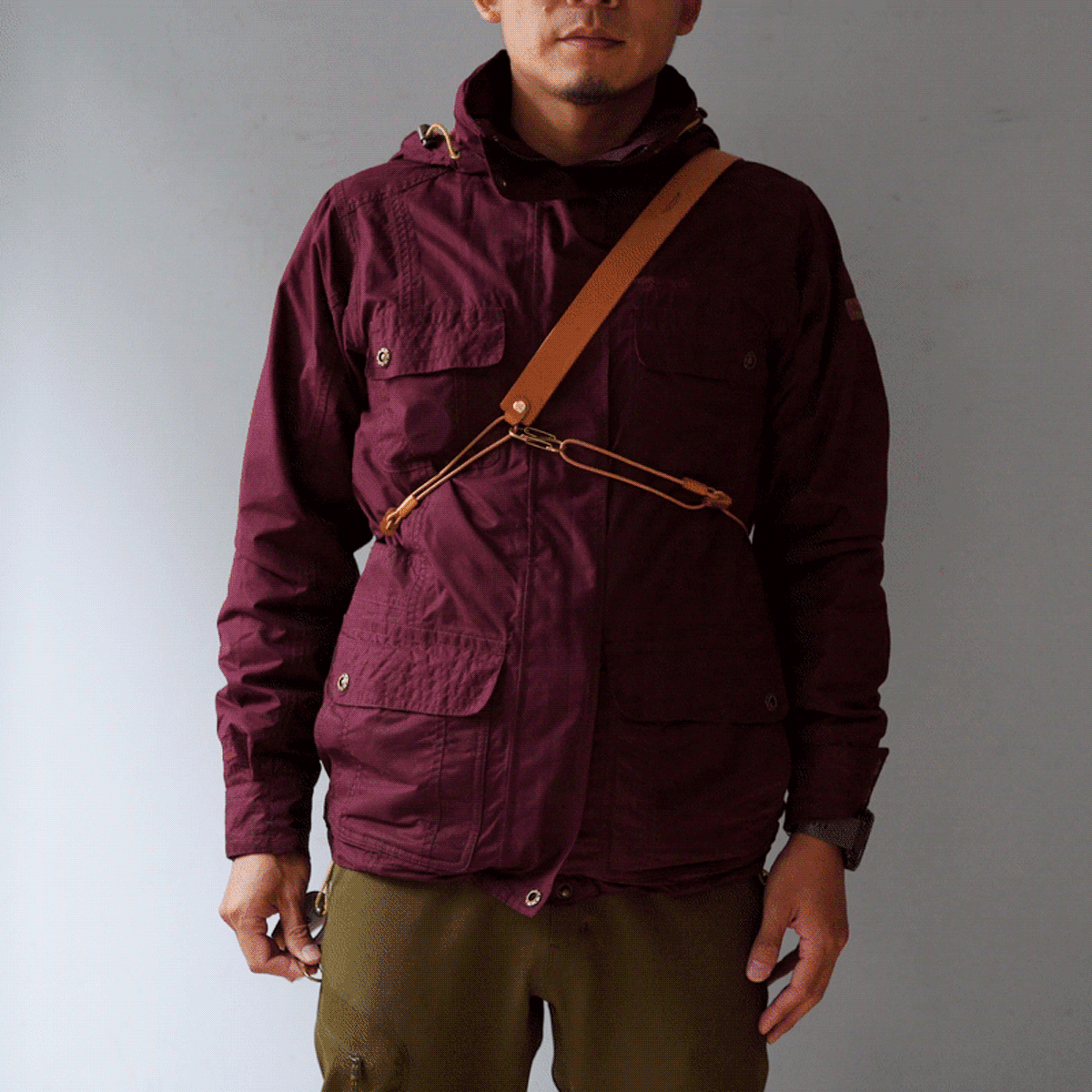 ULTRA-CASE Lightweight Glasses Key Case
Magnetic buckle type upper cover, can put glasses, or used as a key case. The metal hole design on the side can be hooked on the side of the bag with a lanyard.
ULTRA-TIE Ultra-lightweight multi-function lanyard
It is suitable for all kinds of sudden temporary fixed needs, and the ultimate display of one thing with multiple uses.
It consists of a tear-resistant umbrella cord, two movable adjustable buckles, and a greenroom S buckle. It weighs less than 10g and is completely unburdened to carry.
Movable adjusting buckles can be locked to each other, and the spacing of the tightening can be adjusted freely. Hats, umbrellas, windbreakers, water bottles and other items can be fixed on the side of the bag, leaving both hands free for easy movement.
In addition, purchase greenroom S buckle, connect two or more in series, which can change more possibilities of use.
EXTREME-TIE extreme speed harness
Equipped with two greenroom S buckles for quick installation and disassembly. It is a pendant that has almost no sense of existence.
It uses a triangular structure to fix it. After installation, when you are outdoors, the bag is firmly fixed on your body. It will not slide around or hang down to your chest. It can focus on the moment. activity.
After installation, other accessories can be added to the chest to improve the integrity of the overall equipment.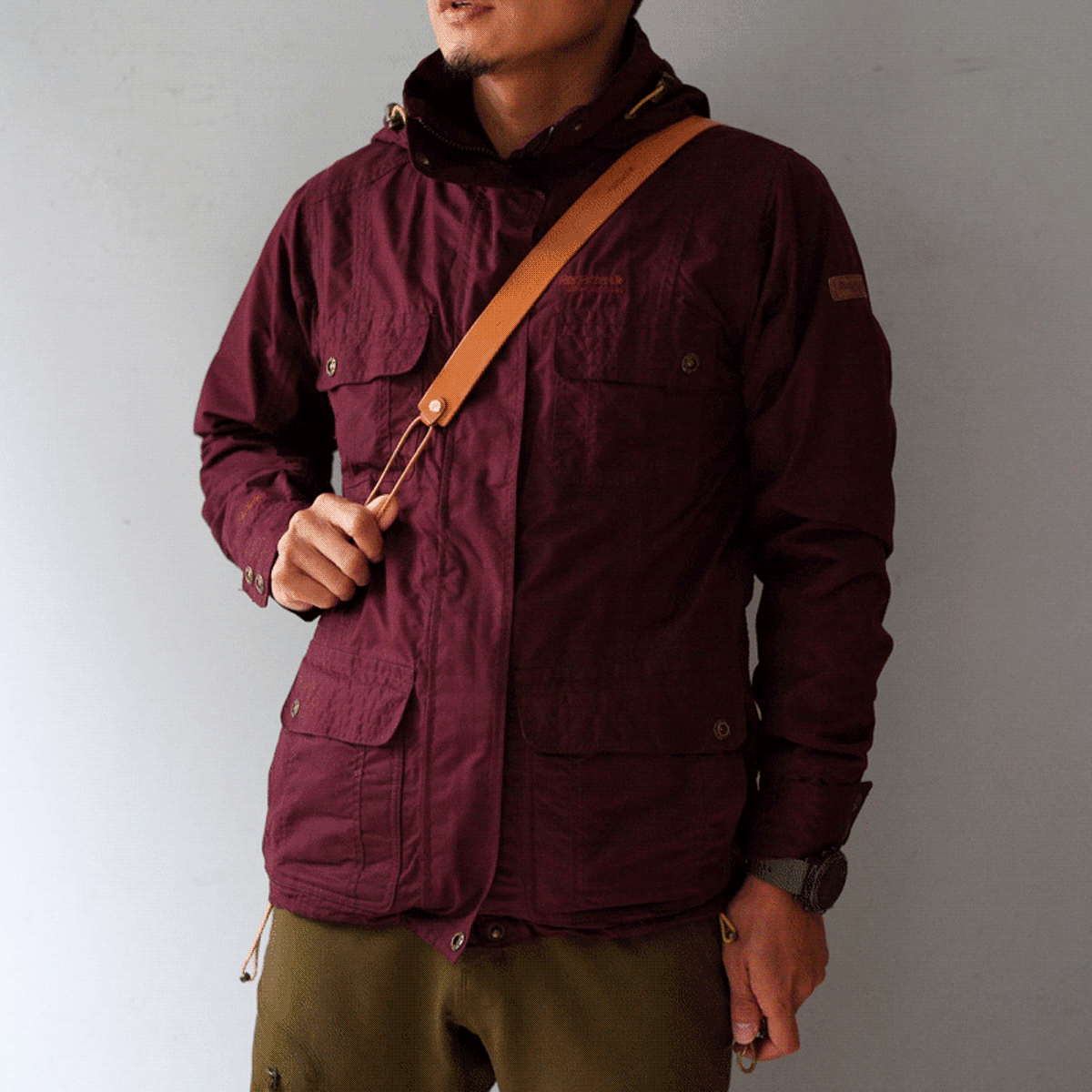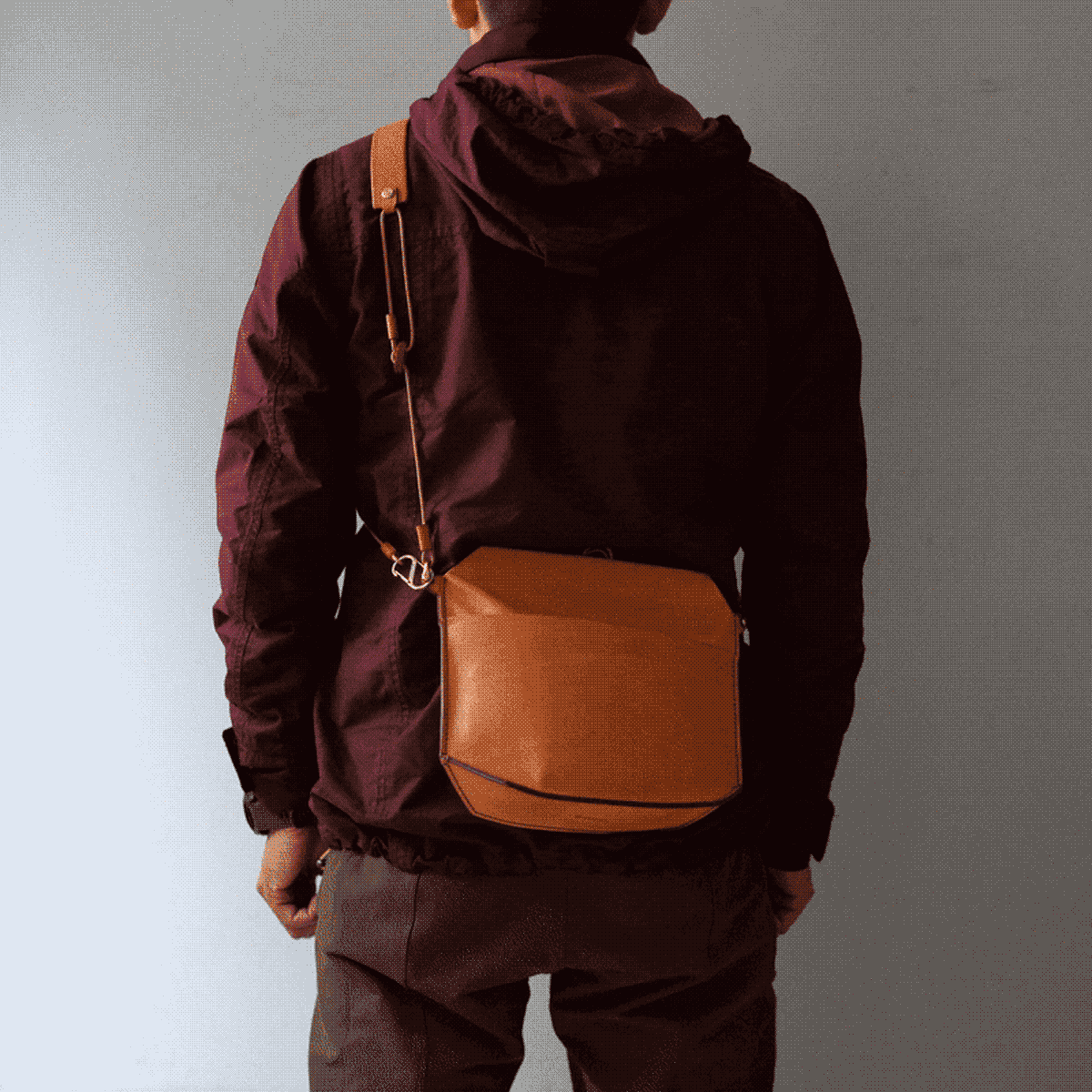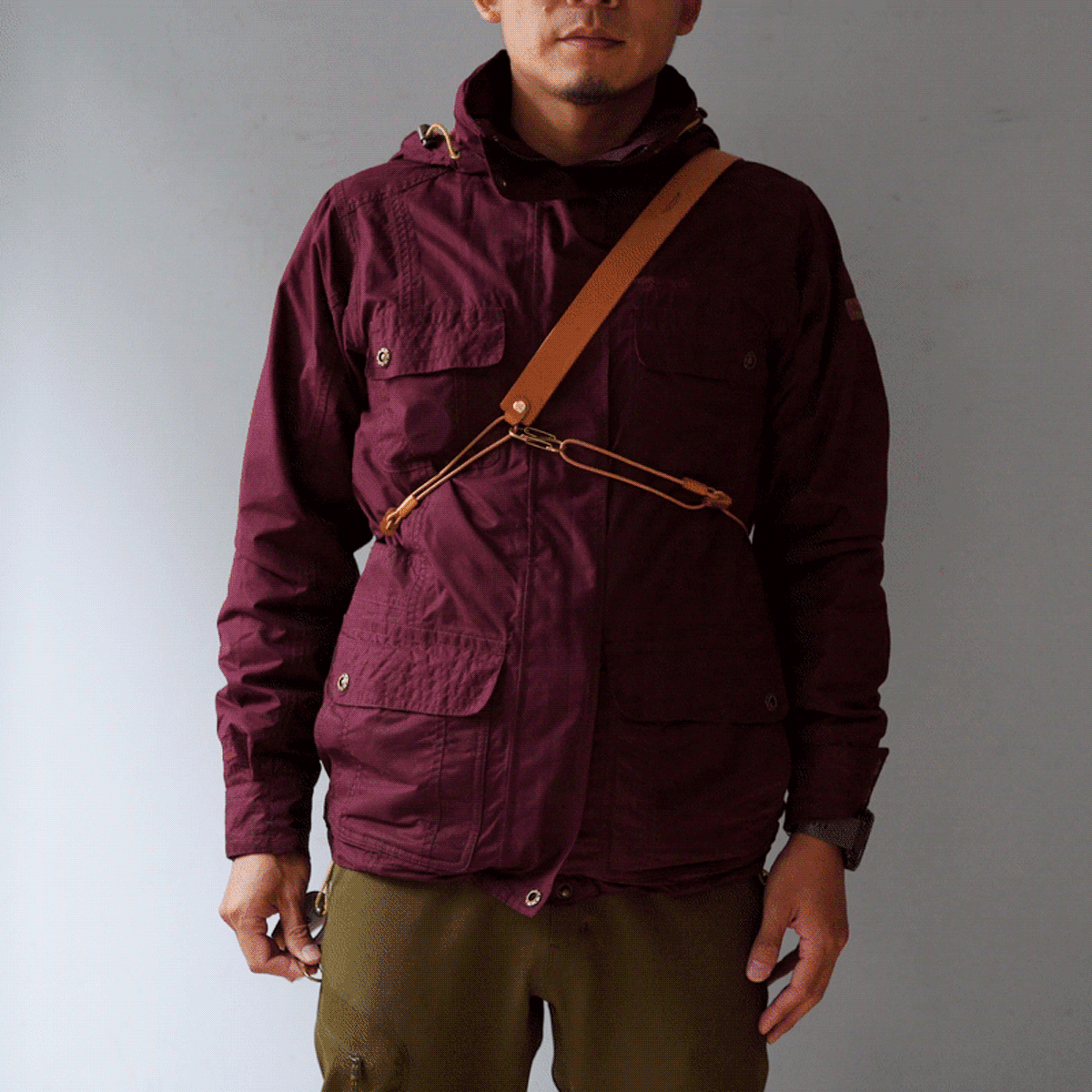 ULTRA-KEY SET system key set
The key is one of the main reasons for increasing the weight burden.
Systematize it, and it can be changed and combined arbitrarily. According to different purposes and occasions, only the keys you need are carried to reduce unnecessary burdens.
greenroom S buckle
It is made of weather-resistant copper material with two-way elastic opening, which can buckle and connect the attached items.
greenroom thick key ring
The thick edge is not easy to deform, and it is made of zinc-copper alloy, which will not rust after a long time.
▍Specification
NATURAL
BLACK
▍Precautions for the use of WALDEN
How to use CLOVE-HITCH adjustment system:
a. Pull off the leather cord above the adjusting plate
b. Adjust the leather cord to the length you want to carry
c. Tighten the locked position.
Do not use the leather loop at the mouth of the bag as a handle or as a hook when hanging.
1. Water repellency is not equal to water resistance. The waterproof performance of WALDEN cannot be compared with that of waterproof bags made of various functional fabrics on the market. Please do not use it in the rain for a long time without an umbrella or waterproof shelter.
Do not leave wet towels, wet paper towels, or items with high water content on the surface of the Walden for a long time. After the water stays on the leather surface for a long time, it will still slightly penetrate into the leather fiber, although it will not affect the leather and durability. , But it may leave fine traces after drying.
2. In order to ensure the normal operation of the CLOVE – HITCH adjustment mechanism and extend the service life of the carrying system, when you carry WALDEN, please be careful not to let the leather cord be twisted.
3. The original intention of the WALDEN design is to allow users to think about what really needs to be put in the bag with a limited space.
Therefore, as long as you have carefully selected the daily necessities and tools that can be stored (in normal life, it is impossible to put bricks or wood in our bags), the load capacity is no problem.
If you want to use WALDEN's 2 way decompression strap alone to install it on your own bag or camera, it is not recommended to install large-scale equipment such as digital monoculars or computer bags.
One is because the visual aesthetics of the appearance is not coordinated, and the other is because the center of gravity of oversized items is unstable, and the shaking when carrying it will greatly increase the probability of damage to the strap.
▍WALDEN maintenance
WALDEN uses high-quality natural leather. After it gets wet, you only need to wipe it dry and let it dry in a ventilated place.
If the water has penetrated, please use a dry towel to absorb the excess water and place it in a "cool" indoor ventilated place to dry in the shade.
"Absolutely" You should NOT take it directly to the sun or use a hair dryer to dry it. The leather will become brittle due to heat, and will be easily deformed or cracked.
After normal use, you can wipe it with a dry cloth or use a soft brush to clean up the dust.
If the frequency of use is not high (less than once a week), store the bag in a cool and ventilated place, and put it in a dust-proof bag and place a desiccant to isolate the dust, so that the bag can be breathable to avoid mold. In addition, paper balls or anything that can maintain the shape of the bag can be placed in the bag to keep the internal moisture from being too heavy and to support the leather.
If the leather is moldy, if it is only mild, you can wipe it off with a damp cloth and store it in a cool, well-ventilated place.
If stains are found after wiping the mold spots, it may be that the mold mycelium has damaged the skin and the mycelium has penetrated into the leather. It is recommended to send them to a professional store to clean the mold spots, otherwise it will be more serious.